On August 9, EVE and GEM Co., Ltd. (hereinafter referred to as GEM) signed the Memorandum of Understanding on the Directional Recycling of 10,000 Tons of Recycled Nickel. EVE's chairman, Liu Jincheng, EVE's president, Liu Jianhua, GEM's chairman, Xu Kaihua, GEM's director and joint actual controller Wang Min and other leaders attended the signing ceremony.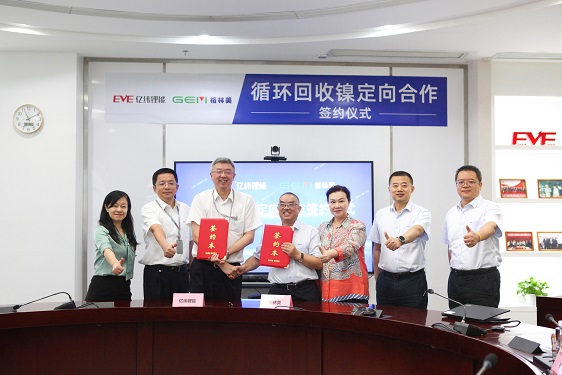 Centering on the market driving force of "carbon peak and carbon neutrality" and the practice of the concept of "ecology first and green development", the two parties agreed that GEM recycles nickel products to supply EVE, while EVE's scrap nickel-containing power batteries and battery waste are supplied to GEM to build a full life cycle value chain of power batteries and a global green supply chain of nickel products of "power battery recycling-battery raw material remanufacturing-battery material remanufacturing-power battery remanufacturing", thus promoting power batteries low-carbon emissions reach the standard and realize the coordinated development of economic and social benefits.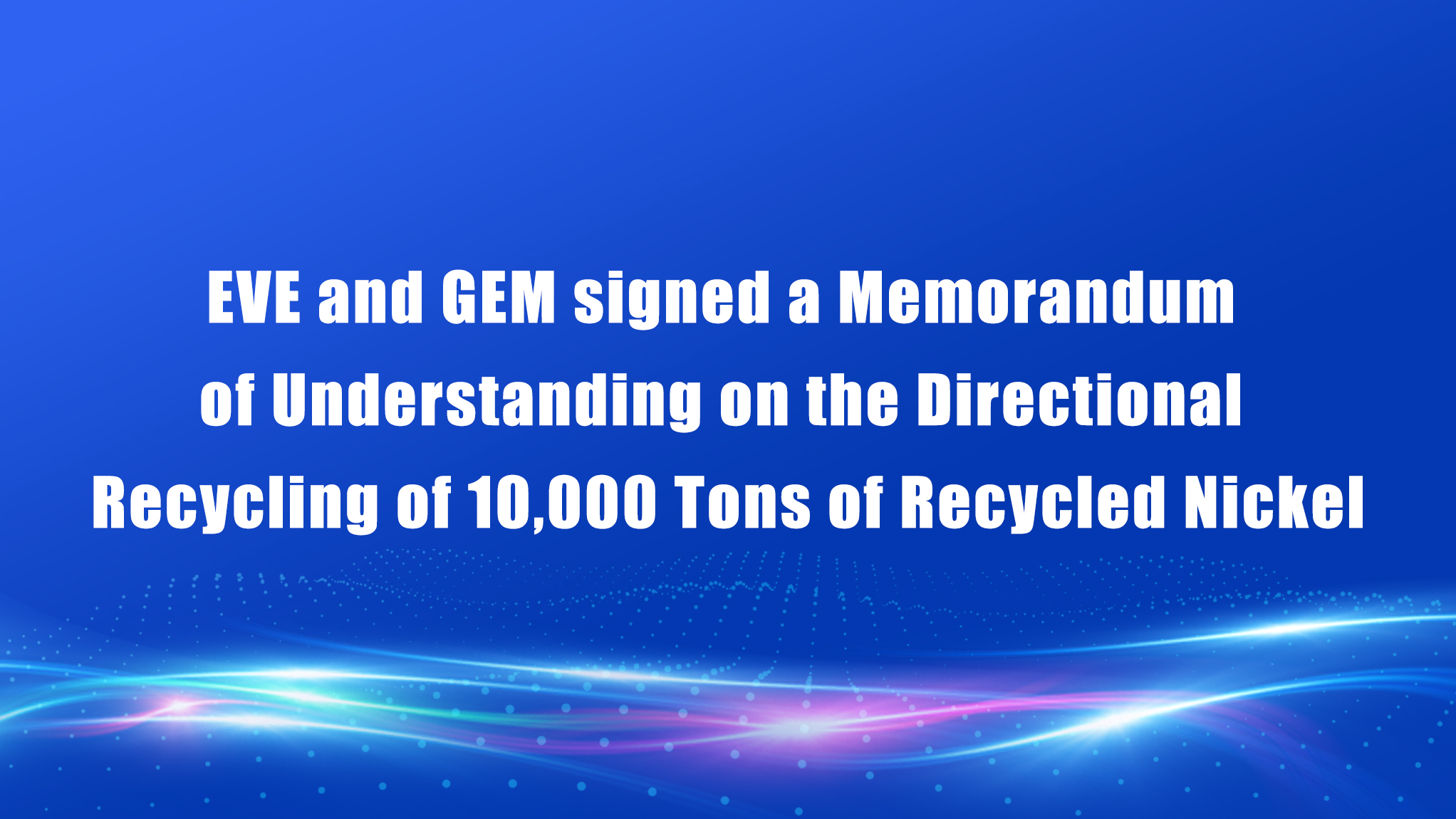 GEM has promised to supply EVE with more than 10,000 tons of recycled nickel products including nickel sulfate, NixCoyMnz and NCM materials each year starting from 2024. The cooperation period starts from the beginning of product supply and extends for 10 years. The volume can be increased and the cooperation period can be extended as needed.
In accordance with the needs of future development, the two parties will actively study the establishment of power battery recycling and nickel resource recycling plants around the world to ensure the green supply of EVE's global industrial chain.
GEM is focusing on the development of new energy business with NixCoyMnz, cobalt tetroxide and power battery recycling as the mainstay. It is a representative of advanced enterprises in the practice of green and low-carbon development. The cooperation between EVE and GEM is conducive to the joint construction of the full life cycle value chain of power batteries and the global green supply chain of nickel products. Through the cooperation between the two parties in resources, recycling, technology and markets, the directional recycling of nickel resources and the coordinated development of economic and social benefits will be realized. This cooperation will also improve EVE's brand image and influence in the new energy industry and is in line with the EVE's development strategy and the interests of all shareholders.