On September 26th, "UESTC -EVE Education Development Fund Donation Signing ceremony" was held in Qingshuihe Campus. EVE's Education Fund totaled 20 million yuan ($3.09 million), which will be used to support UESTC and the construction of the School of Materials and Energy.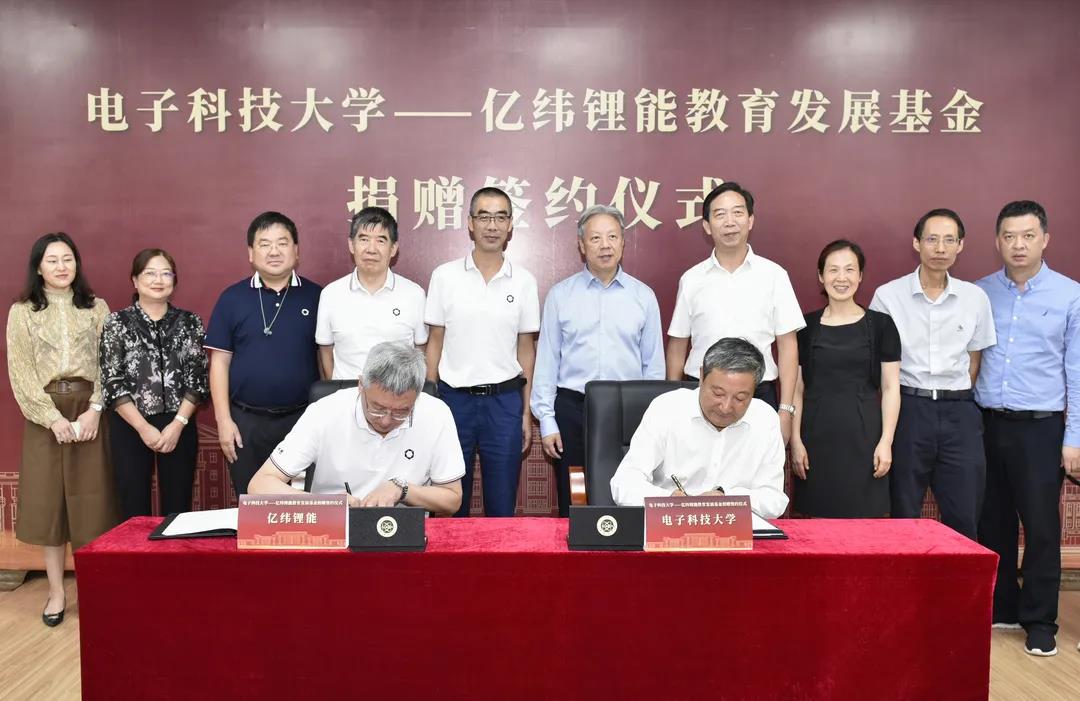 Wang Yafei, secretary of the Party Committee of UESTC, attended the ceremony and delivered a speech. Liu Jincheng, chairman of EVE and president of UESTC Alumni Association of Huizhou, and Yang Xiaobo, vice President and Chairman of UESTC Education Development Foundation, signed the agreement on behalf of both parties. Wang Yafei presented a donation certificate to Liu Jincheng.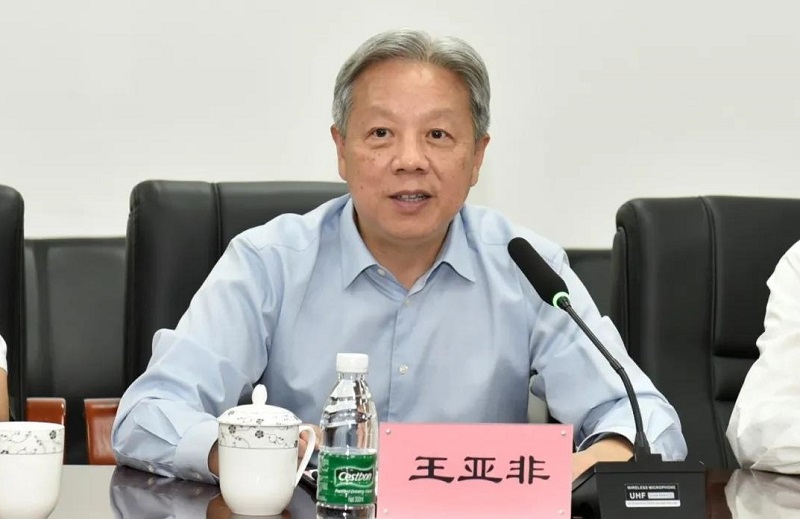 On behalf of UESTC, Wang Yafei extended warm congratulations on the establishment of the foundation on the 65th anniversary of the founding of UESTC, and sincerely thanked the alumni and alumni enterprises for their long-term care, help and support for the development of UESTC. Wang also highly appreciated the rapid development of EVE in the past 20 years and its vision of contributing to the sustainable development of mankind.

He said that in the development process of EVE, Liu Jincheng has demonstrated the excellent qualities of sincerity, kindness, hard work, innovation and responsibility, and interpreted the UESTC spirit of "seeking truth and being generous". On this 65th anniversary, the generous donation from alumnus Liu Jincheng, fully reflects his deep affection for his alma mater. The relevant units of the school should actively play the role of the fund well and live up to the profound friendship of the alumni to the Alma mater.

At present, with the continuous excavation of relevant application scenarios, especially the proposal of China's "carbon peak, carbon neutrality" goal, new energy and new materials encounter a broader space for development. EVE and UESTC will work together to create an independent and controllable development path in the field of energy and materials in the future, and make greater contributions to the implementation of the new development concept and the realization of high-level science and technology self-reliance.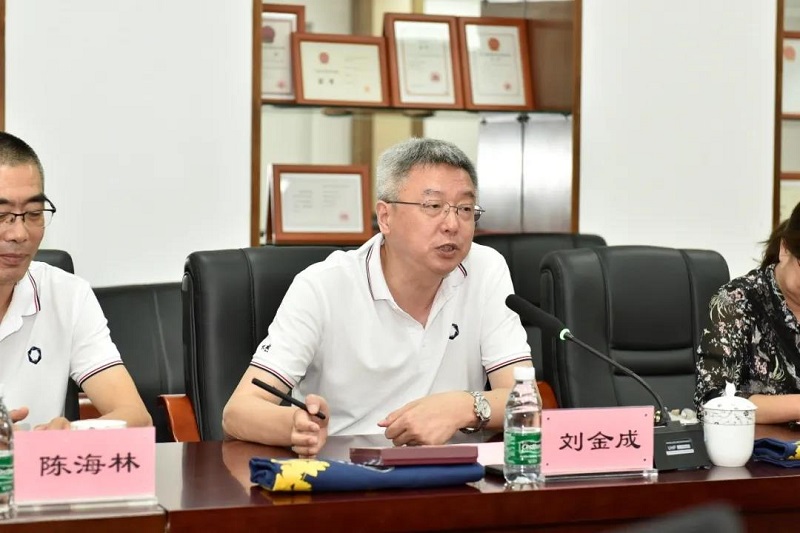 Liu Jincheng recalled the experience of studying in UESTC, and thanked his Alma mater's "truth-seeking, magnanimous" spirit for actively shaping his own growth and development. He said that on the 65th anniversary of the founding of his Alma mater, it is a great honor to contribute to the development of UESTC. The entrepreneurial field he chose was doomed from the day he entered UESTC. Thanks to the influence of the education of his Alma mater and the support of the vast number of alumni, EVE grows well till today. He agreed with Wang Yafei's expectation of the development vision of both the university and the enterprise. He hoped that the alumni and the Alma Mater could make common progress in their undertakings and make greater contributions to the sustainable development of mankind.