On January 11th, Zhang Daowu, Deputy Secretary of the Party Committee, director and general manager of Guangdong Port & Shipping Group, and Chen Yu, deputy Secretary of the Party Committee, Director and General Manager of Blue Dolphin Cruises visited the headquarter of EVE in Huizhou for investigation and communication. Liu Jianhua, President of EVE, Yuan Zhongzhi, VP and CTO of EVE, Chen Xiang, VP of EVE Power, Ao Xiang, general manager of EVE Power Marine Business Department and other leaders attended the reception. Blue Dolphin Cruises has signed a strategic cooperation agreement with EVE Power.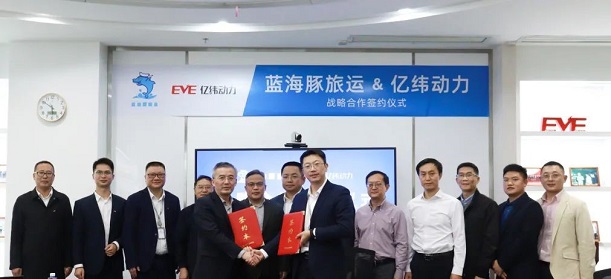 At the meeting, the research and development in marine battery field, the advantages of marine battery products and successful application cases in various ship types had been introduced by EVE Power side. Blue Dolphin Cruises shared its seventy-year experience in water passenger transportation and tourism business, hoping that the two sides can play to their advantages, practice the green development concept of "carbon peak and carbon neutrality", carry out close cooperation in new energy ship and shore power energy storage field and jointly promote the development of new energy ship industry.

Liu Jianhua, President of EVE, emphasized that EVE Power has invested a lot in research and development every year. At present, EVE's marine power and energy storage business is second to none in the industry. In the future, EVE will continue to give full play to the innovation advantages, establish a cooperative channel of mutual trust, and jointly promote technological progress with Blue Dolphin Cruises.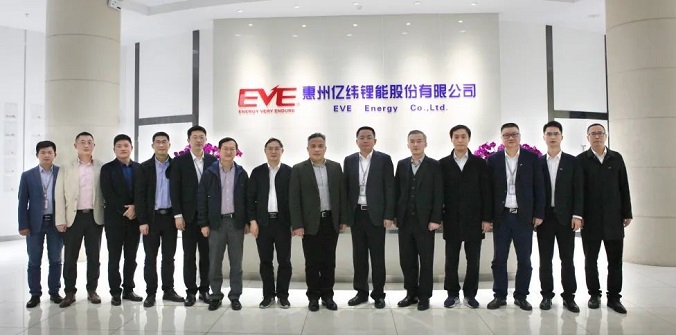 In March 2021, the Blue Dolphin pure electric cruise ship launched its official maiden voyage, being the first pure electric cruise ship in the Guangdong-Hong Kong-Macao Greater Bay Area. The signing parties will launch a new round of deeper cooperation to promote the arrival of the "Green Shipping" era.