In order to effectively solve the problem that the charging pile configuration in the expressway service area cannot meet the surge in charging demand of passengers during the Spring Festival, EVE New Energy has developed a mobile fast-charging station that can quickly improve the charging capacity of the service area and solve the problem of difficult charging during holiday.

From Jan. 17th to 29th, EVE's mobile fast-charging station has put into official operation in Lilinbei high-way service area, Huicheng District, Huizhou City, Guangdong Province.
The mobile fast-charging station composes of 2064kWh/600kVa energy storage system and 3 sets of 160kW charging piles, protection level reaches IP55. It adopts high-safety LFP cells and the fire cabinet is configured. This type of energy storage system has been in operation for five years that can be used safely on site.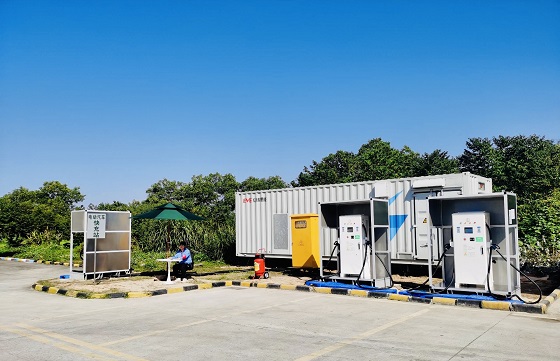 The energy storage system charges and stores energy during night time while discharges during rush hours at daytime, which not only improves power efficiency, but also helps to balance the grid. What's more, the charging pile has the advantage of fast charging, with a power of 160kW, which is 50% faster than ordinary charging piles, saving an average of about 15 minutes per vehicle and is expected to charge 50 to 60 vehicles per day, improving the charging service capacity by 100%.
EVE's mobile fast-charging station project is a solution to solve the phenomenon of charging tide during holidays. Escorting Spring Festival travel rush, EVE is on the way.