On November 9th,2023 xEV Battery Technology Conference and 2023 New Energy Optical Storage Industry Conference were successfully held in Hefei. EVE Energy won the 2023 China xEV Power Battery System Industry Chain Top Enterprise Award, and Ning Sheng, Director of EVE Power's Domestic Marketing Center was invited and delivered a speech.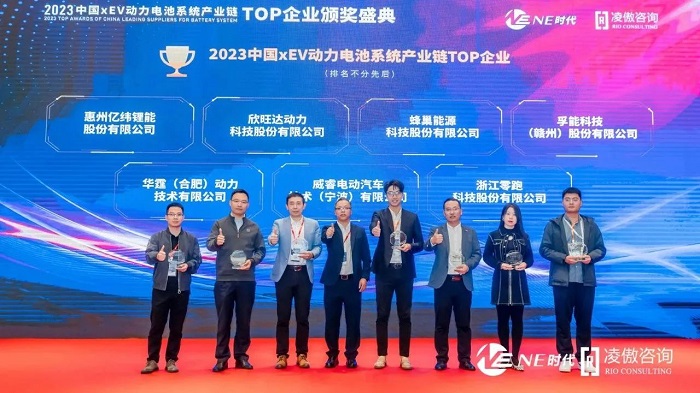 This conference focuses on the high integration efficiency, platformization and standardization of power battery systems, as well as the exchange of topics such as high-voltage fast charging, thermal safety, BMS, and the trend of photovoltaic storage convergence technology of power batteries.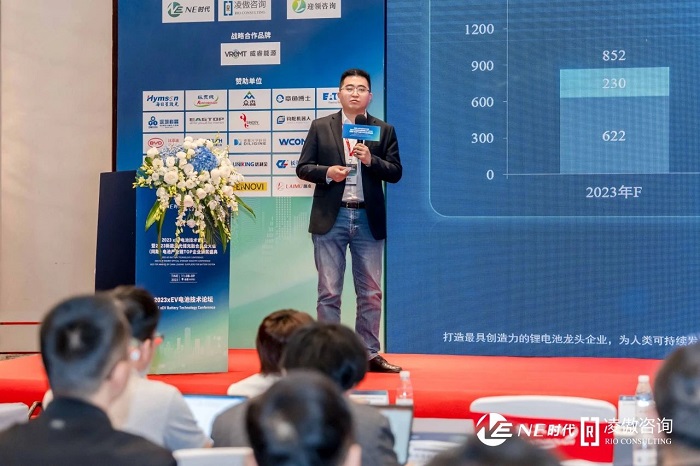 Ning Sheng introduced, with the innovation of technology, the market demand enters a continuous iterative phase of cost, performance, and efficiency under the full-scenario application of absolute security.
With the continuous maturity of single-cell technology, the specific energy of the battery has been improved, and by improving the efficiency of battery grouping, the overall volume energy density of the system will be realized and alleviate driving range anxiety effectively. Currently, the LFP system can support a range design of more than 600 kilometers, or even 700 kilometers.
In the field of LFP fast-charging and super-charging, EVE Energy has done a lot of research work based on battery materials and system materials. 386Wh/L volumetric-specific energy platform products have been realized for mass production in 2022, and 20-minute fast charging (10%-80% SOC) can be realized under room temperature conditions.
In 2023, EVE had product iteration, on the premise of ensuring fast charging, volumetric-specific energy increased to 410Wh/L, and the product has been mass-produced.
In 2024, EVE Energy will mass produce the third generation of products, which will shorten the fast charging time to 10 minutes while maintaining the same specific energy by volume, realizing 4C fast charging, alleviating the current charging anxiety, improving the charging efficiency, and accelerating the arrival of the super-fast charging era.
EVE Energy will pay close attention to the industry's cutting-edge dynamics, provide customers with professional and efficient power battery products and solutions for the market demand in various application fields of power batteries, maximize the value of the whole life cycle of power batteries, help green and low-carbon energy transformation, and jointly realize the goal of "dual carbon".