The morning of Jan. 7th, 2017 observed the grand signing ceremony for the strategic agreement between EVE Energy Co., Ltd and Nanjing King Long Bus Co.,Ltd at Zhongkai Headquarters in Huizhou. Doctor Liu Jincheng, EVE president and CEO, Huang Hongsheng, Nanjing King Long CEO, senior managers from both companies, and all staff from EVE Science, attended and witnessed this signing ceremony.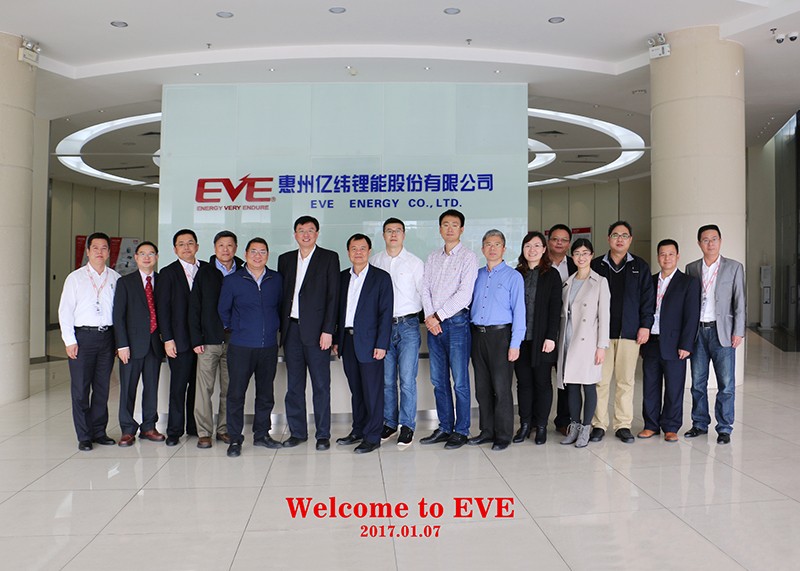 EVE and Nanjing King Long will cooperate to develop markets of power batteries suitable for new energy automobiles, and become strategic cooperation partners to build long-term cooperation mechanism for developing such markets. It is predicted that Nanjing King Long will purchase power batteries worth 1 billion yuan from our company in 2017.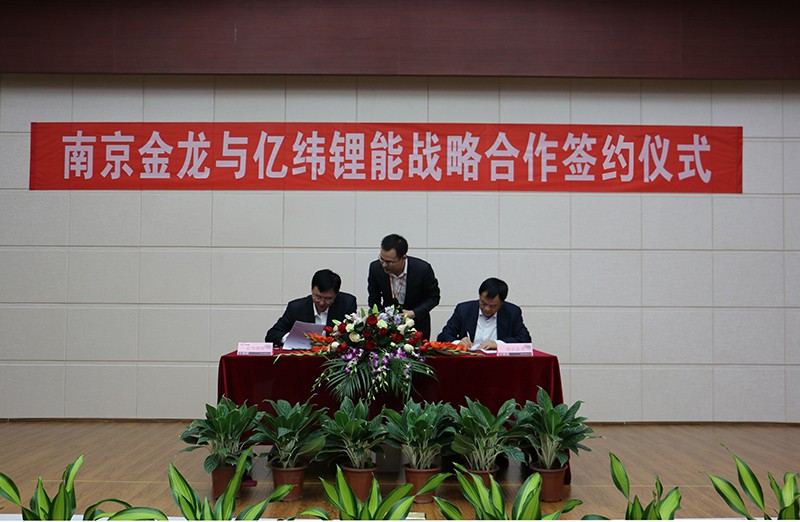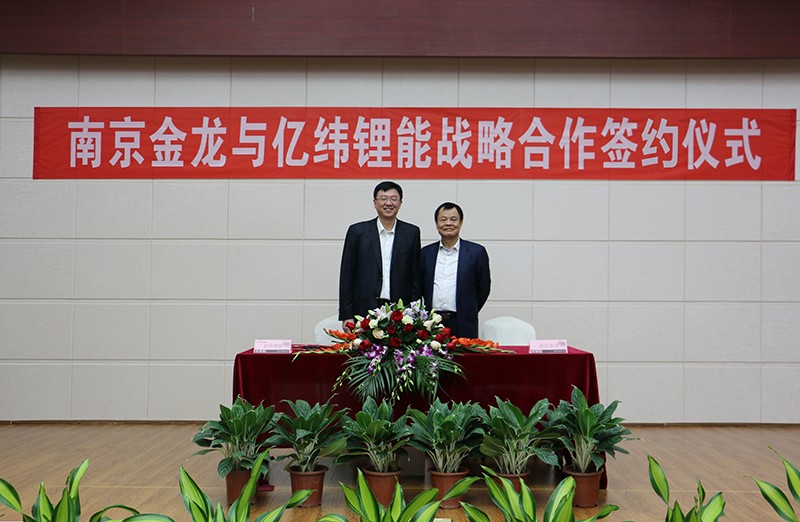 Since establishment, our company has always persisted in lithium battery independent R&D and technological innovation, and already become a major global supplier of green high power lithium batteries with advanced technologies. The advanced, fully automated power and energy storage battery production line has been put into mass production and scaled sales. Currently, the production capacity is 3.3GWh which may increase to 9GWh within this year. In 2016, our company was listed in the "Enterprise Catalogue (the fourth batch) consistent with Automobile Power Storage Battery Industry Standardization Requirements", and our products entered the announcement for various purely electric vehicles produced by Nanjing King Long.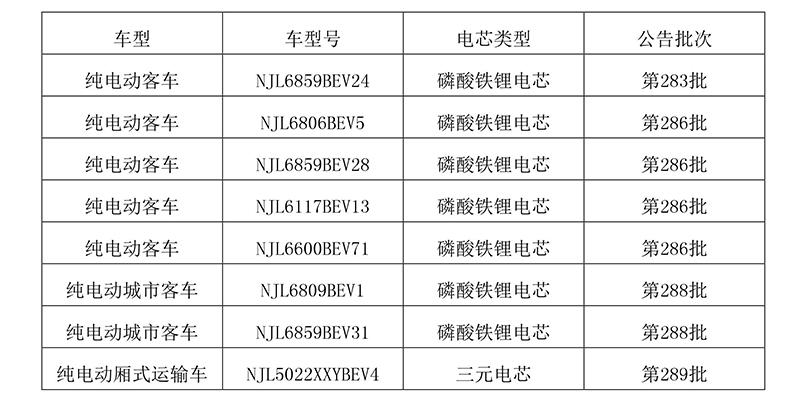 As early as November 2014, our subsidiary EVCENS signed the New Energy Car Program Strategic Cooperation Agreement with Nanjing King Long. EVCENS procured 29.6850 million yuan worth of new energy cars to monitor the application and maintenance of our batteries on those cars, also to acquire relevant data for the R&D, upgrade, and after-sales maintenance of our power batteries and systems. Therefore the strategic cooperation this time, is the second hands-joining between EVE and Nanjing King Long, which is beneficial for both parties to integrate new energy car industrial chain and achieve win-win result; also it will help our company promote new energy car business operations.