On August 1th, the board of directors of EVE passed the proposal on establishing a joint venture with Yunnan Energy New Material Co., Ltd. (hereinafter referred to as SEMCORP Group). EVE signed the Joint Venture Operating Agreement and supplementary agreement with SEMCORP Group on August 2th, 2021. The two parties will establish a joint venture in Jingmen City, focusing on the manufacturing of lithium-ion battery separator and coating film. The expected annual capacity is 1.6 billion square meters of wet battery separators and corresponding coating films, which will prioritize supply to EVE and its subsidiaries. The total planned investment for the project is 805 million USD.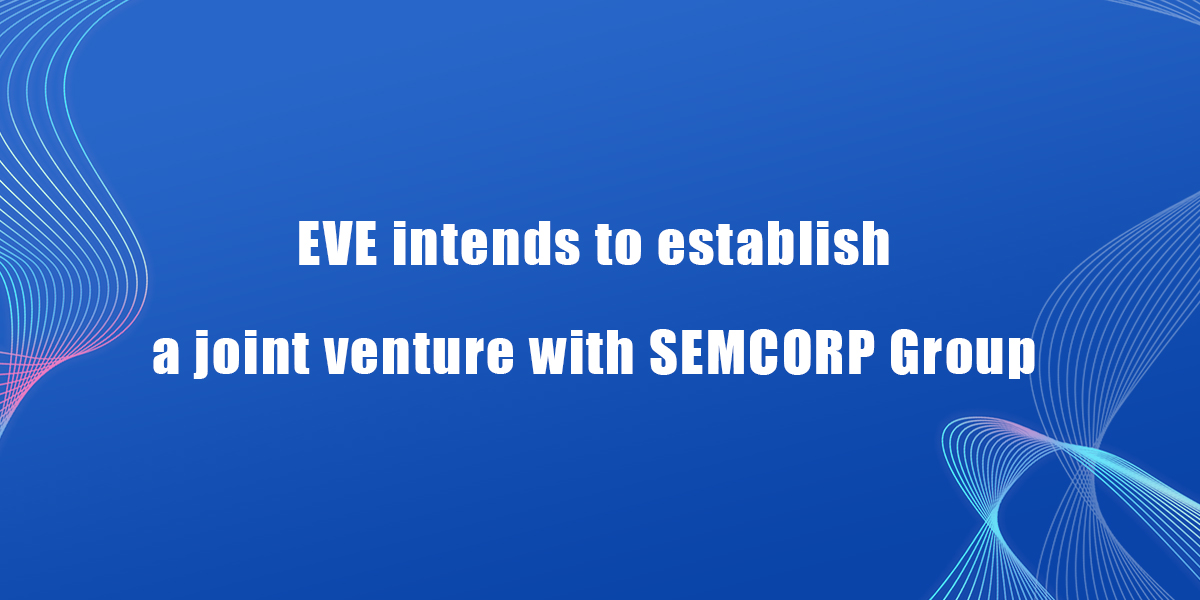 The registered capital of the joint venture is 248 million USD, of which, SEMCOPR's designated investor subscribes 136 million USD and holds 55% of the equity of the joint venture while EVE subscribes 112 million USD and holds 45% of the equity of the joint venture.
The joint venture established by EVE and SEMCORP Group will integrate the advantages of both parties, give full play to their competitive advantages and focus on the production of low-cost and high-quality lithium-ion battery separators and coating films. This will help EVE stabilize the supply of raw materials and reduce procurement costs, which conforms to the industrial layout and strategic development plan of EVE and will strengthen EVE's core competitiveness and profitability.